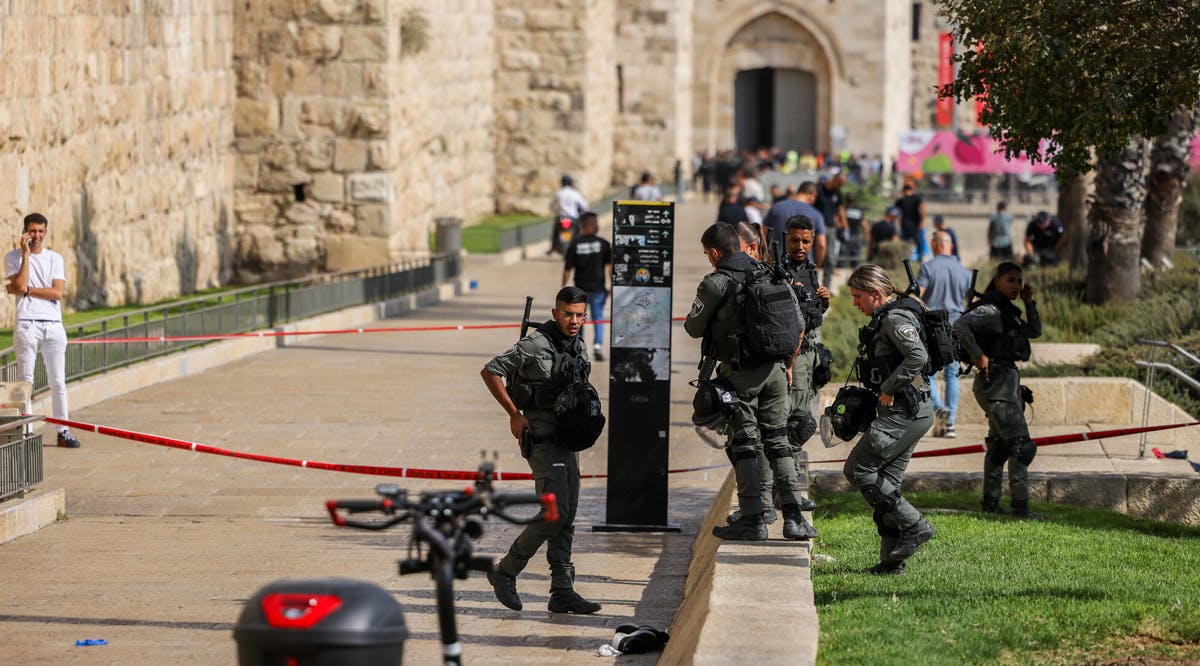 Two Wounded, 1 Seriously, in Terror Stabbing Near Jerusalem's Old City
Two people were wounded, including one seriously, in a terror stabbing attack on a promenade near Jerusalem's Old City on Wednesday afternoon, September 6, police and medics said.
According to police, the alleged terrorist, a 17-year-old Palestinian from East Jerusalem, carried out the attack with a cleaver just outside the Jaffa Gate entrance to the Old City. Graphic footage showed the terrorist stabbing people with the cleaver on the promenade.
The assailant, who attempted to flee the scene after tossing the knife, was arrested by officers following a brief chase, police said.
The Magen David Adom ambulance service said a 56-year-old Israeli man was seriously hurt after being stabbed in the upper body and a 17-year-old tourist was slightly hurt after sustaining a superficial stab wound to his abdomen. Another woman in her 50s was treated by medics for acute anxiety.
MDA said it took the seriously wounded man to Hadassah Hospital Mount Scopus in the capital in stable condition. (TOI / VFI News)
"God, we pray that the man who was seriously injured in the terror attack will recover fully and quickly. We ask that You give us the means to fight off terrorism in our country so that no more Israeli citizens suffer physically and psychologically by such abhorrent acts."