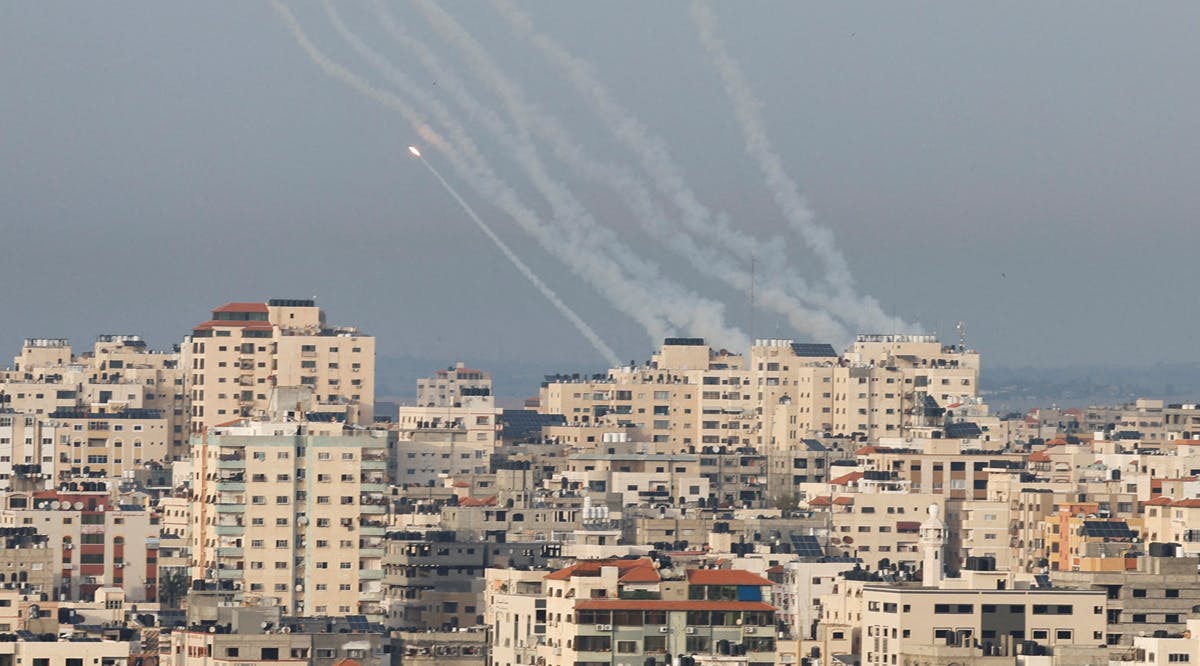 Israeli Airstrike in Gaza Kills Commander of Islamic Jihad's Rocket Forces
An Israeli airstrike in Gaza killed a Palestinian Islamic Jihad military commander early Thursday morning, May 11, dealing another blow to the terror group in the latest round of hostilities.
The predawn airstrike in the southern Gaza city of Khan Younis killed Ali Ghali, the commander of Islamic Jihad's rocket forces, the Israel Defense Forces said in a statement.
Ghali was hiding in a safe house at the time of the strike along with two other Islamic Jihad operatives who were also killed, the IDF said.
"Ghali was responsible for directing and carrying out rocket fire at Israeli territory, including the recent barrages during Operation Shield and Arrow," the IDF said.
"The strike was carried out thanks to successful intelligence, the identification of the hideout apartment, one floor where the operatives were struck — this was a very precise attack by the Air Force," IDF spokesman Rear Admiral Daniel Hagari told reporters on Thursday morning.
Islamic Jihad confirmed Ghali's death after the IDF's early morning announcement. "Ali Ghali… commander of the rocket launch unit… was assassinated in the south of the Gaza Strip along with other martyrs," read a statement from the Al-Quds Brigades, the armed branch of the group.
The IDF said that it had struck 191 sites belonging to the Islamic Jihad terrorist organization in Gaza in response to the continued rocket fire. (TOI/VFI News)
"When justice is done, it brings joy to the righteous but terror to evildoers." - Proverbs 21:15