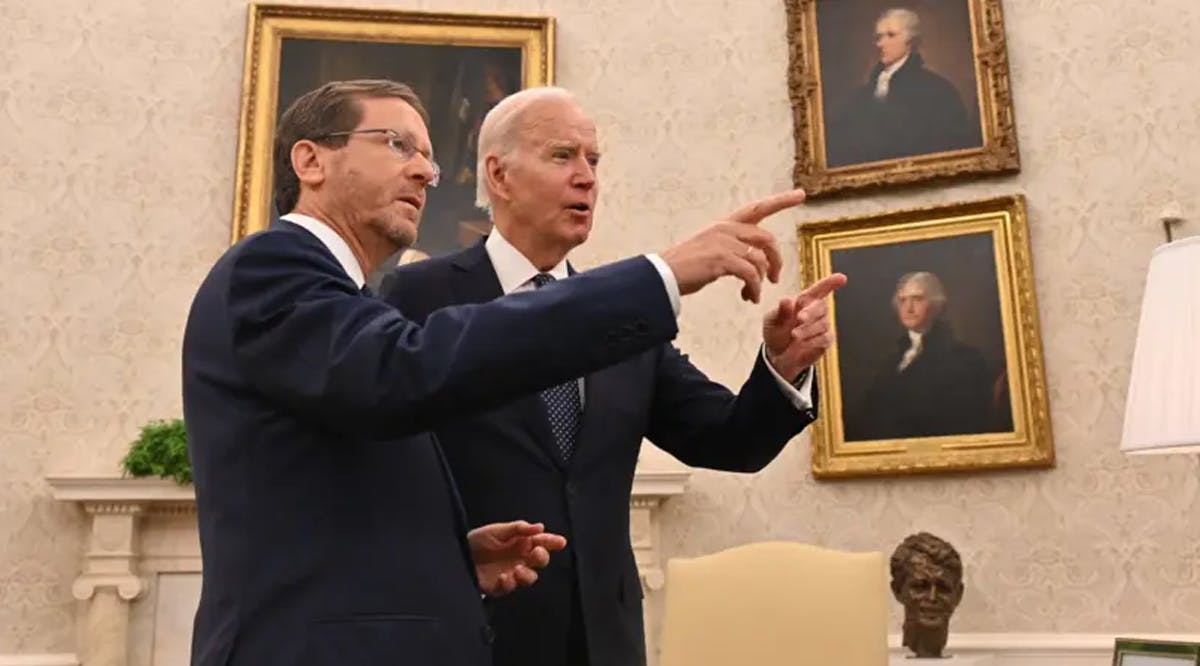 After a Meeting with Biden, Herzog Believes a Deal with Iran Is Not on the Table
President Isaac Herzog's meeting with President Joe Biden on Wednesday, October 26, lasted 90 minutes and was mostly focused on Iran and other regional issues, including the maritime border deal between Israel and Lebanon.
Herzog left the meeting with the impression that the administration is disappointed with the Iranian approach, and that negotiating the return to the 2015 nuclear agreement is not on the table right now.
The discussion included the recent human rights violations and crackdown on protests, as well as the Iranian drones provision to Russia.
Shortly after the meeting, NSC spokesperson John Kirby spoke about the prospects of renewing the negotiations in Iran and said that the two sides are too far apart to have a meaningful dialogue right now.
The issue of the UN Commission of Inquiry was also a part of discussion with Biden, Blinken and Sullivan, and the three told Herzog in their respective meetings that they strongly oppose the recent COI report.
The two Presidents also discussed the recent rise of anti-Semitism in the US, and Biden reassured Herzog that his administration is committed to fight this troubling trend, according to a person briefed on the content of the meeting. (JPost / VFI News)
"God, we ask that you assist us in stopping the Iranian nuclear deal, as its impact can be grave and end up in worldwide tragedy."