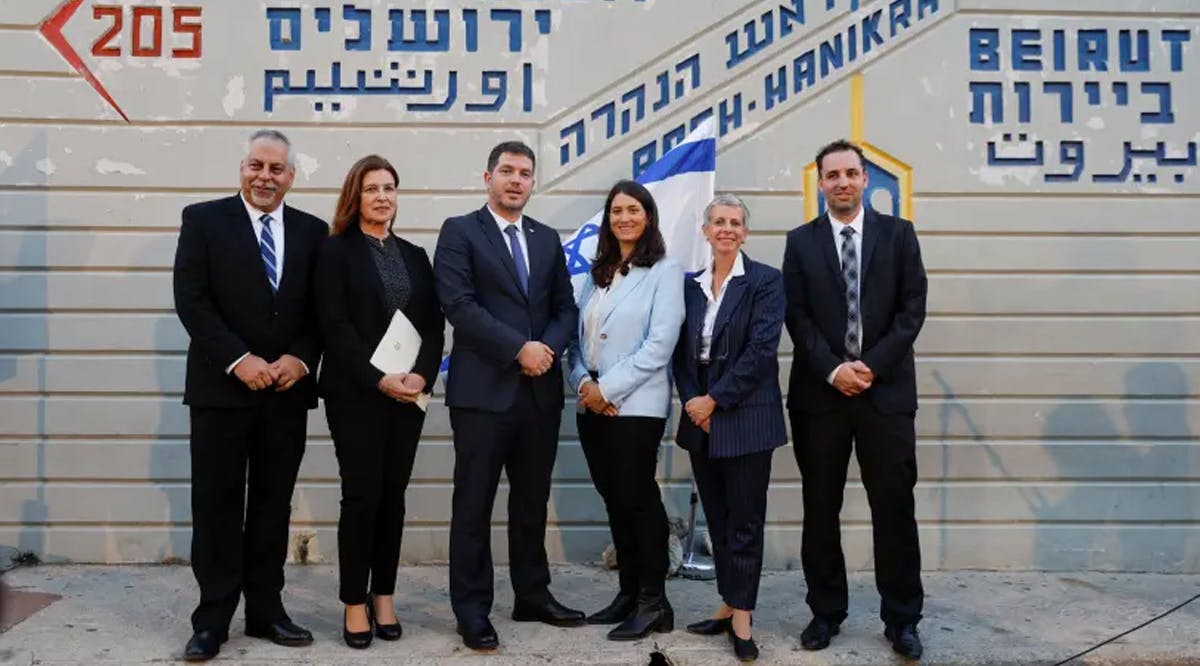 Lebanon-Israel Maritime Boundary Deal, Signed at Nakoura UNIFIL HQ
The Israeli and Lebanese negotiating teams put the final signatures on their countries' maritime boundary agreement on Thursday, October 27.
The delegations met around a table at the UN Interim Force in Lebanon (UNIFIL) headquarters in Naquora, on the border between the countries, with US Energy envoy Amos Hochstein, the deal's mediator, in the middle.
"We have a maritime border. Congratulations," Hochstein said at the end of the ceremony, to applause.
US President Joe Biden tweeted about the deal, saying it "promotes the interests of both countries and the region, and this moment marks a new chapter of prosperity and hope. Congratulations to all involved."
Earlier, Prime Minister Yair Lapid signed the deal in Jerusalem and Lebanese President Michel Aoun signed it in Beirut.
Hochstein met with each leader in their respective capitals. Hochstein said in Jerusalem that the agreement "enhances Israeli security and prosperity and enhances the economy on both sides…[This is] day one of more cooperation, more Israeli integration into the region, a top priority of President Biden. We in the US are clearly very happy that we can play a role and support Israel's security, economy and prosperity." (JPost / VFI News)
"For I know the plans I have for you," declares the Lord, "plans to prosper you and not to harm you, plans to give you hope and a future." - Jeremiah 29:11