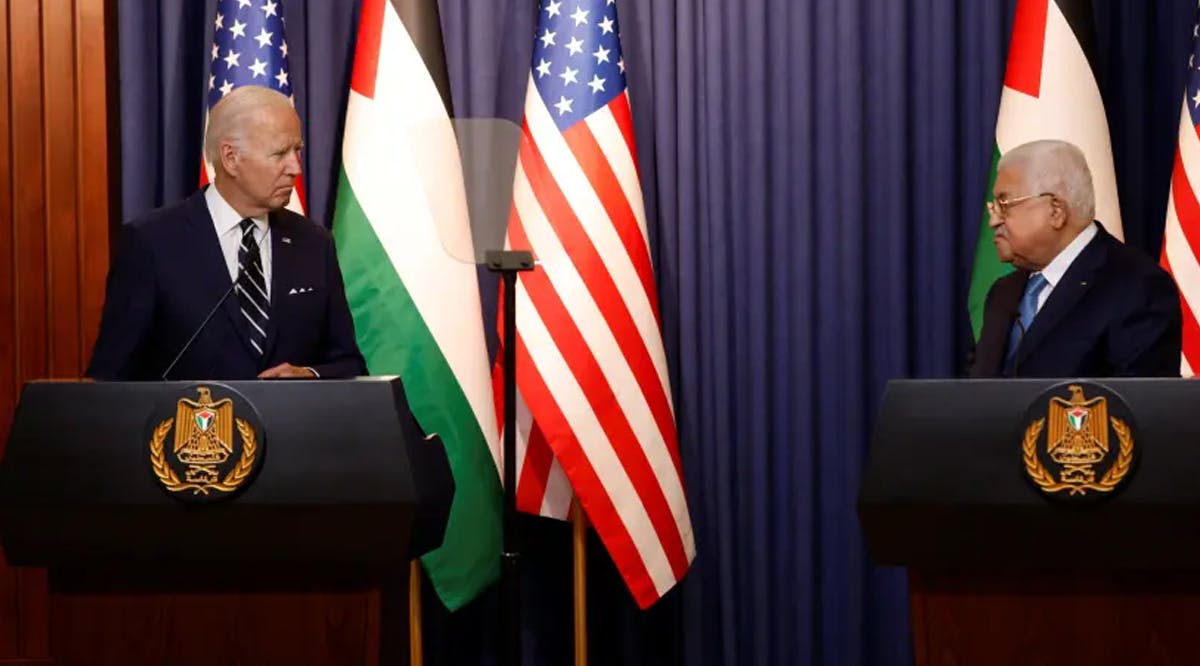 Biden: I Support Two States Based on Pre-1967 Lines
US President Joe Biden pledged his support for a two-state resolution based on the pre-1967 lines with mutual land swaps when he held a joint press conference with Palestinian Authority President Mahmoud Abbas on Friday, July 15, in Bethlehem.
While Biden did not cede to Abbas' request to unilaterally recognize a Palestinian state, he did speak of a "future Palestinian state" and one with continuous territory.
"Two states along the 1967 lines with mutually agreed swaps, remains the best way to achieve equal measures of security prosperity freedom and democracy for the Palestinians as well as Israelis.
"The Palestinian people deserve a state of their own that is independent, sovereign, viable, and continuous," Biden said. Despite this, he said, the ground is "not ripe" at "this moment to restart negotiations."
Biden's words fell far short of the Palestinian demands, which included the resumption of peace talks and unilateral immediate recognition of a Palestinian state with east Jerusalem as its capital.
But his speech was markedly different from that of his predecessor Donald Trump, who in his visit to Bethlehem in 2017, didn't even mention the words "two states" in his address.
Biden, unlike any of his predecessors since the 1993 Oslo Accords, has not pushed forward an Israel-Palestinian peace process. Trump in contrast spoke of the "Deal of the Century" he planned to conclude with Israelis and Palestinians. (JPost / VFI News)
"Lord, we thank you for your promises to the people of Israel regarding the land that you gave them. We stand on these promises as the world tries to bring its "solutions". We say "Let Your will be done on earth as it is in heaven!".