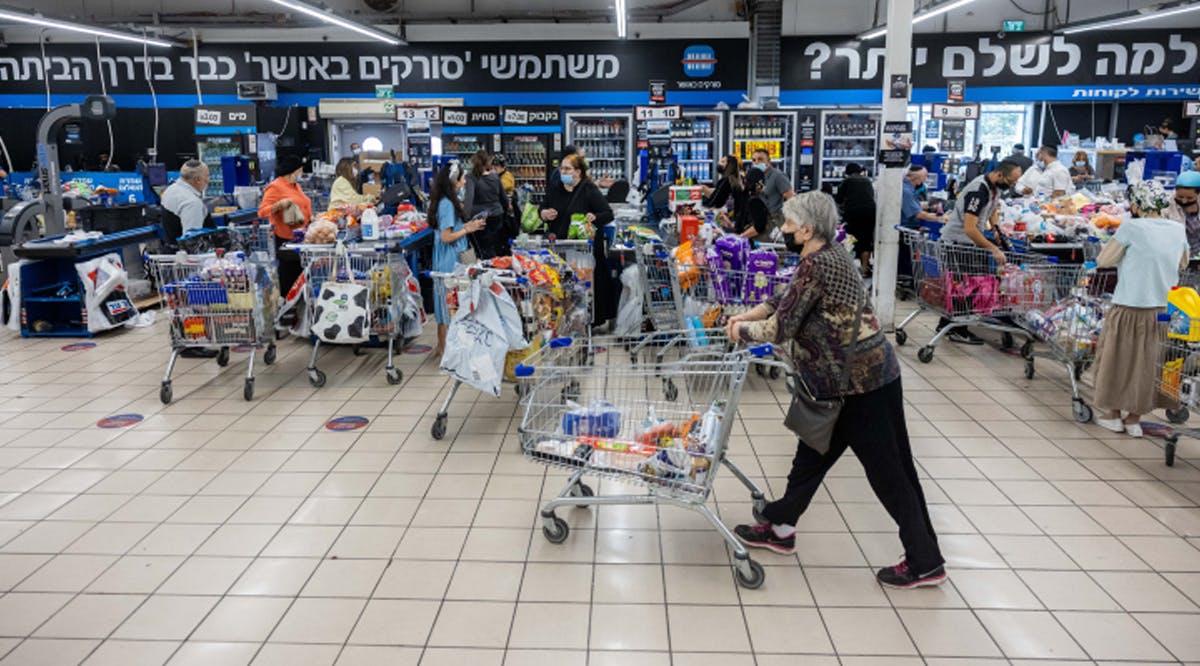 Israeli Consumer Goods Prices Rose by 0.6% in March; Housing Costs Continue to Soar
The cost of consumer goods in Israel rose by 0.6 percent over the course of March 2022, data released by the Central Bureau of Statistics showed Friday.
Since the beginning of 2022, there has been a rise of 1.5%, and over the past 12 months, the consumer price index has risen by 3.5%, according to the new CPI data.
The CPI measures the average cost of household goods. Particular rises were seen in clothing and footwear (4.6%), culture and entertainment (2.1%), and transport (1.6%).
However, a decrease of 2.5% was seen in the costs of fresh vegetables and fruits, the data showed.
The rise in the index was lower than expected, and the annual inflation rate had not risen since last month.
Apartment prices also rose during the first two months of 2022, by 1.8%, resulting in a cumulative rise of 15.2% in the past 12 months compared to the previous period.
Central Israel and Jerusalem saw the highest increase during January and February of 2022, 2.4% and 2.2% respectively. Haifa saw an increase of 2.1%, the rest of northern Israel 1.6%. Southern Israel saw an increase of 1.5% and last came Tel Aviv, with 1.3%. (TOI / VFI News)